Foreign Resident Disaster Support Project (Commissioned by Mie Prefecture)
The 3.11 Earthquake (2011 Tohoku Earthquake, or the Great East Japan Earthquake) has created the need for large-scale disaster prevention measures. In Mie Prefecture, the occurrence of large scale earthquakes in the Tokai, Tonankai and Nankai areas is a constant worry and so counter measures are of great importance. Many foreign residents have little experience or knowledge about disasters and there is a lack on information available in foreign languages which means that foreign residents are thought to be particularly vulnerable.
We hold training seminars in order to help support as many foreign residents as possible during a disaster. We also hold disaster prevention seminars for the foreign residents themselves as the training seminars. The goal of these workshops is to improve regional disaster prevention measures and to encourage self-help and cooperation for foreign residents when disaster strikes. Please feel free to participate in these workshops and seminars!
Disaster Prevention Seminar for Foreign Residents
These seminars are held for both Japanese and foreign residents in order to improve their disaster prevention knowledge.
■DISASTER PREVENTION SEMINAR FOR FOREIGN RESIDENTS (Shima City)
DATE/TIME
July 5, 2017 (Wednesday) 6:30~8:30 PM
VENUE

Shima city office 4F Meeting Room

(Shima shi Ago cho Ugata 3098-22)

DETAILS

①Lecture: Disaster prevention in shima shi~earthquake, tsunami,typhoon, heavy rain~

②Hans-on Experience:Life experience in Evacuation Shelter~cardboard partition making, emergency food preparation and distribution...~

PARTICIPANTS

・Foreign residents or employees of shima shi

・Person-in -charge for foreigners employed in company

・Japanese class volunteers

・Residents concern to foreign residents support

HOW TO JOIN

Fill-in the apllication form and forward it thru FAX or E-mail. ↓Application form can be downloaded at the leaflets.

SPONSORED By
MIE PREFECTURE
CO-SPONSOR
Shima-Shi
With Participation of
Shima International Exchange Association
APPLICATION AND INFORMATION

* Mie International Exchange Foundation (MIEF)

Tel: 059-223-5006 Fax: 059-223-5007 Email:mief@mief.or.jp
■DISASTER PREVENTION SEMINAR FOR FOREIGN RESIDENTS (Kuwana City)
-finished-
DATE/TIME
Dezember 17, 2017 (Saturday) 2:00~4:00 PM
VENUE

Kuwana shi Shoubo Honbu

(Kuwana shi Ooaza Eba 7)

DETAILS

①Lecture: Video clip on disaster prevention and what to do when disaster comes

②Training: Preparation of disposable toilets and emergency food.

PARTICIPANTS

・Foreign residents or workers in Suzuka City

・Public/private personnel involve in supporting foreigners and japanese teacher volunteer

HOW TO JOIN
Fill-in the apllication form and forward it thru FAX or E-mail. Application form can be downloaded at the leaflets.
SPONSORED By
MIE PREFECTURE
With Participation of
Suzuka City, Suzuka International Friendship Association (SIFA), Filipino English Teachers in Japan (FETJ Mie Chapter), Mie Filipino Coordinating Council (MIFILCO)
APPLICATION AND INFORMATION

* Mie International Exchange Foundation (MIEF)

Tel: 059-223-5006 Fax: 059-223-5007 Email:mief@mief.or.jp
Foreign Resident Disaster Support Workshops (under preparation)
We also hold workshops and seminars on supporting foreign residents in a disaster (Twice a year)-finished-
DATE/TIME
January 16, 2016 (Saturday) 10:00~15:00
VENUE

Tsu Shi Takachaya Shimin Center

(Tsu Shi Takachaya 4 Chome 37-59)

DETAILS

①Lecture: Topography of Tsu City and how to manage the evacuation center in times of disaster

②Training: Yasashi Nihongo (the role of the supporter inside the evacuation center and training on how to use the transmission kit)

PARTICIPANTS

Government employee, voluntary disaster organization, council officials, NPO Organization, shelter management officials, foundation disaster partners, and those who are interested to support foreigners during disaster

HOW TO JOIN
Fill-in the apllication form and forward it thru FAX or E-mail. Application form can be downloaded at the leaflets.
SPONSORED By
MIE PREFECTURE
APPLICATION AND INFORMATION

* Mie International Exchange Foundation (MIEF)

Tel: 059-223-5006 Fax: 059-223-5007 Email:mief@mief.or.jp
■Training for the Disaster Supporter (Tamaki City)-finished-
DATE/TIME
December 5, 2015 (Saturday) 10:00~15:00
VENUE

Hoken Fukushi Kaikan (Fureai Hall)

(4876-1 Katsuta, Tamaki, Watarai District)

DETAILS

①Lecture: Topography of Tamaki City and how to manage the evacuation center in times of disaster (actual questions during disaster)

②Training: Yasashi Nihongo (the role of the supporter inside the evacuation center and training on how to use the transmission kit)

PARTICIPANTS

Government employee, voluntary disaster organization, council officials, NPO Organization, shelter management officials, foundation disaster partners, and those who are interested to support foreigners during disaster

HOW TO JOIN
Fill-in the apllication form and forward it thru FAX or E-mail. Application form can be downloaded at the leaflets.
SPONSORED By
MIE PREFECTURE
APPLICATION AND INFORMATION

* Mie International Exchange Foundation (MIEF)

Tel: 059-223-5006 Fax: 059-223-5007 Email:mief@mief.or.jp
Foreign Residents Disaster Support Kit (Also known as Tsu Ta Wa Ru Kit)
The Disaster Support Kit for Foreign Residents (also known as the Tsu Ta Wa Ru Kit) was created to provide better and standardized support for affected foreign residents in Mie Prefecture during a disaster. This year the kit will be introduced and lent out at large to be examined and evaluated during our workshops and seminars. For inquiries email or call our office (Tel:059-223-5006/ Email:mief@mief.or.jp)
What's included in Disaster Support Kit for Foreign Residents (Tu Ta Wa Ru Kit)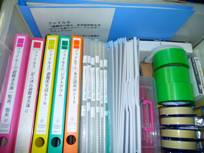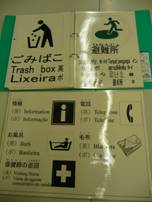 Pictograms from the Disaster Support Kit for Foreign Residents (Tu Ta Wa Ru Kit)